Over my concrete carrier I have seen hundreds of concrete patio ideas come to life, and hundreds, if not thousands of concrete patio designs along the way.
Designing your own concrete patio should be a fun, exciting time and if you are about to embark on this journey, here is collection of concrete patio Ideas that you may get some inspiration, or ideas from.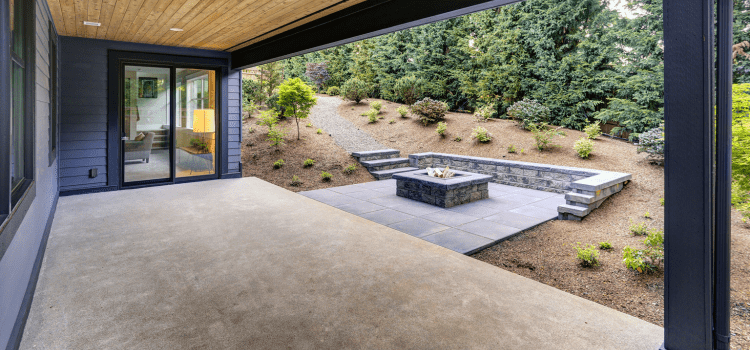 "as an Amazon Associate, I may earn from qualified purchases"
Types Of Concrete Patio Ideas And Finishes
Stamped Concrete
Exposed Concrete
Smooth or Textured Concrete
Stained Concrete
Stamped Concrete Patio Ideas
Stamped concrete can have a spectacular result if done right.
The concrete mix will contain a base color that is mixed through the concrete before placed.
During the drying process, a releasing agent/powder is thrown on the surface of the concrete, and then stamps are used to imprint this color and the design from the stamps.
Stamped concrete patio ideas.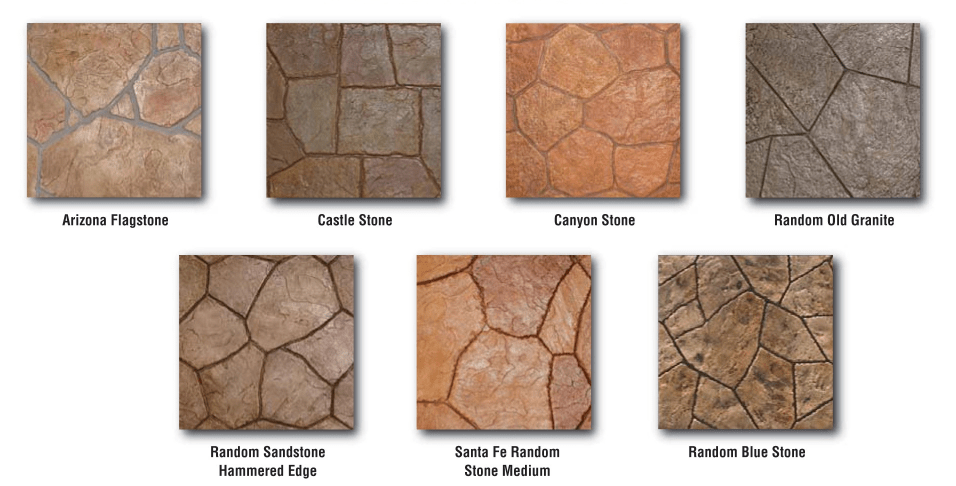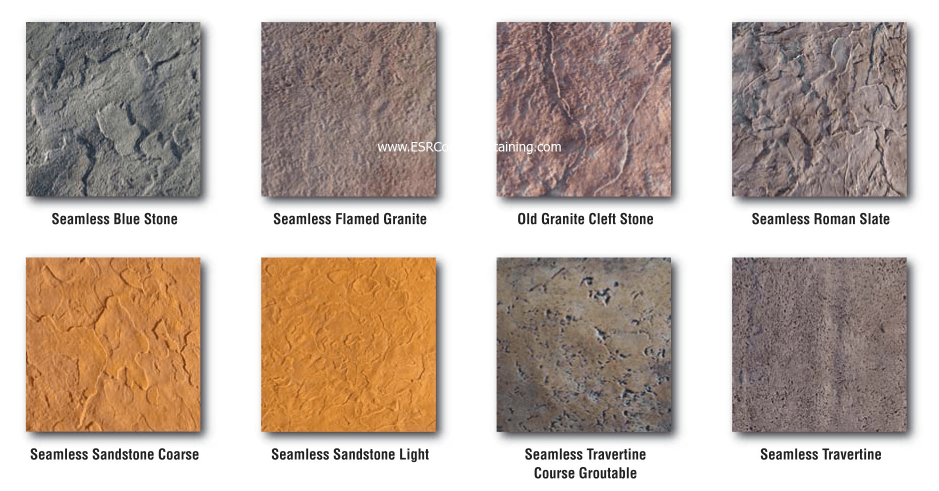 Exposed Concrete Patio Ideas
Exposed concrete is one of my favorite concrete finishing techniques, and with the right contrasts of stones and colors, some stunning results can appear, leaving a natural style of finish on your concrete. 
By adding different colors of stones in the concrete mix, and adding color through the concrete itself, once the surface is washed or pressure blasted, we can achieve some very stunning results.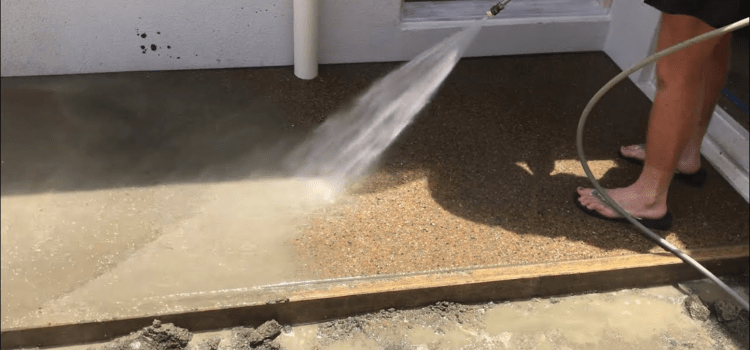 Exposing concrete is done using a chemical named rugasol, ( Really just fancy sugar water) and by spraying this on the surface of the concrete before it is completely dry, the top 2 – 4 mm of cement will not dry, allowing us to pressure blast the concrete at the appropriate time to wash of the un-cured concrete, to reveal the contrast of stones set in the concrete below.
Exposed Concrete Patio Ideas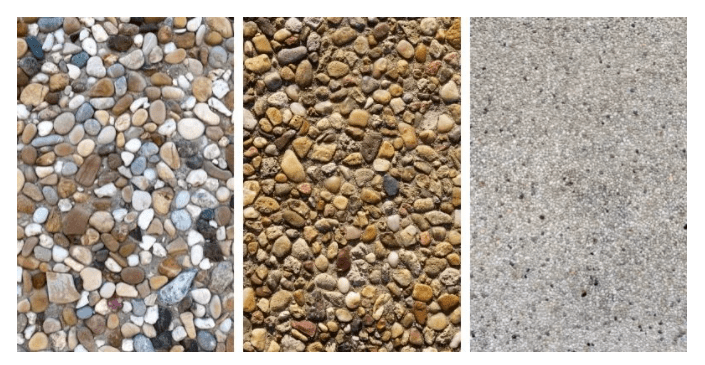 Smooth Or Textured Concrete Patio Ideas
Getting a great result with concrete without getting too decorative, a smooth or textured concrete finish can be easy to achieve, excellent for DIY concrete, and still remain a high standard of finish.
These 3 images are among the main standard concrete finishes.
Broom Finish
Smooth Trowel Finish
Swirl Finish
Concrete Patio Design Ideas
Design till your heart's content.
Throwing designs around in the process of planning your concrete project is great and I always loved this part of my job.
Changing the smallest angle or measurement can change the feel, look, practicality, and overall result of your patio.
Don't be scared to lie timber down as rough guidelines to help visualize your design. You can use a hose if you are going to be working with curves, this is a great way to help layout your ideas, and it is easy to rearrange until you are happy.