If you are constantly reminded about the cracks in your concrete every time you walk or drive on it, it's time to get some concrete crack filler and be done with them damn concrete cracks once and for all.
Concrete crack filler is inexpensive, available online, and easy to use on your concrete cracks.
Cracks in your concrete can be a huge eye saw and jeopardize the rest of the existing concrete.
concrete crack filler is an easy-to-use crack repair product and can be poured into cracks to seal and fill.
This will stop water leaking through the cracks and going underneath the concrete, as well as blend in the cracks with the existing concrete

Best Concrete Crack Filler
There are a few top-ranking products when it comes to concrete crack filler, but overall there is one that stands out from the crowd and that is the Quikrete Concrete Crack filler and sealer.
The other best concrete crack filler products are as follows…
Best Concrete Crack Filler Brands
1 – Dap concrete crack filler
2 – Quikrete concrete crack Filler
3 – Sakrete – Concrete crack filler
Dap Concrete Crack Filler
By far the most popular crack filler on the market, the Dap liquid cement crack filler has over 1400 customer reviews and has an average customer rating of 4.4 / 5 stars.
The Dap concrete crack filler is perfect for cracks no wider that about half an inch or 12 -13mm.
Dap concrete crack filler is more liquidated than the Quikrete crack filler and the Sakrete crack filler, making the Dap concrete crack filler ideal for finer cracks.
 "as an Amazon Associate, I may earn from qualified purchases"
Quikrete Concrete Crack Filler
This ready-to-use, crack repair latex emulsion has over 700 customer reviews and an average customer review rating of 4.5 / 5 stars.
Quikrete concrete crack filler is an excellent option for wider cracks as well as thinner cracks and is a great option if you have a mixture of sized cracks to fill in.
Sakrete Concrete Crack Filler
Fills in cracks up to 1/2 inch wide and 1/4 inch deep, the Sakrete concrete crack filler is another popular choice when it comes to filling in concrete cracks around the home or office.
This product is extremely versatile and is made for interior and exterior use. 
Other Recommended Concrete Crack Fillers
There are many other products that are highly ranked in Amazon and I will list a few of them here. Each product is designed to fill cracks in concrete although some are more designed for smaller craks rather than big cracks, so please do read the products details for each products when finding the right concrete crack filler for your cracks.
Red Devil - Pre-Mixed Concrete Patch, 1 Quart, Pack of 1, Gray
REPAIRS CRACKS AND BREAKS IN CONCRETE: Premixed formula makes repairs easy

DRIES A LIGHT TO MEDIUM GRAY COLOR: Ideal for lighter shades of concrete

WON'T SHRINK OR CRACK: Provides maximum flexibility for a permanent repair

INTERIOR OR EXTERIOR USE: Can be used inside or outside

WATER CLEAN UP: Cleans up easily with soap and water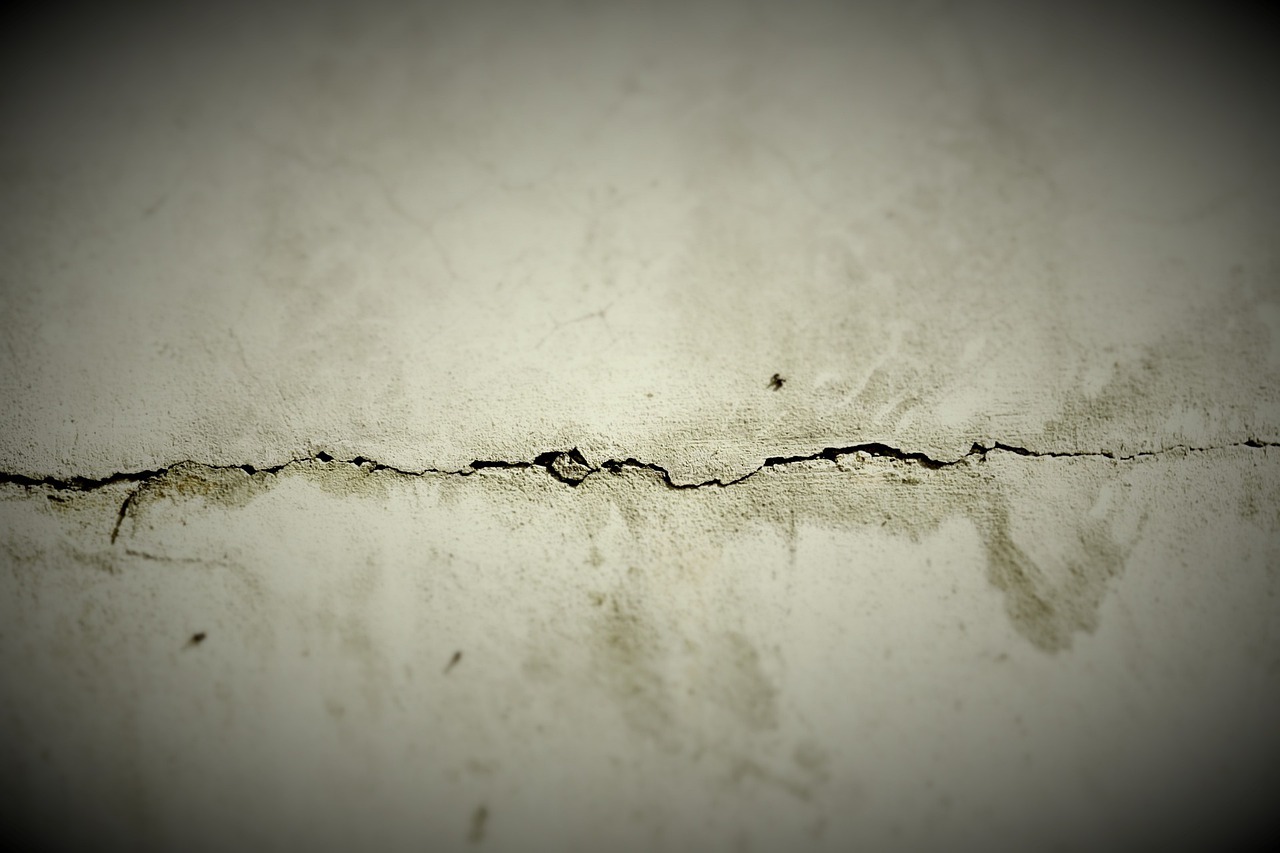 There are many reasons why concrete can crack, and the number one reason is that the foundation or base that the concrete is sitting on has been jeopardized.
Over time water can erode the underneath side of a concrete pad, with weight on top, the concrete has no support and cracks can start to become apparent.
Concrete can crack because the foundation it is resting on has not been made correctly, has become weak, loose, or is holding water which will eventually lead to a weak base for the concrete.
If the concrete is flaking off on the top, this is usually damage from frost. If there is still moisture in the concrete and it freezes, it expands and pushes the top layer of concrete off in flakes.
Too hot a day when poured. If concrete dries too fast the concrete will crack, this is one of the most common reasons concrete will crack, and why concrete slabs need to have an expansion joint put in, or cut in very soon after it has cured. Concrete can be cut when green, or slightly uncured, special green cutting blads and machines are used for this.